MDVR with ADAS (Advanced Driving Assistant System)+DSM (Driver Status Monitor Alert) +BSD(Blind Spot Detection)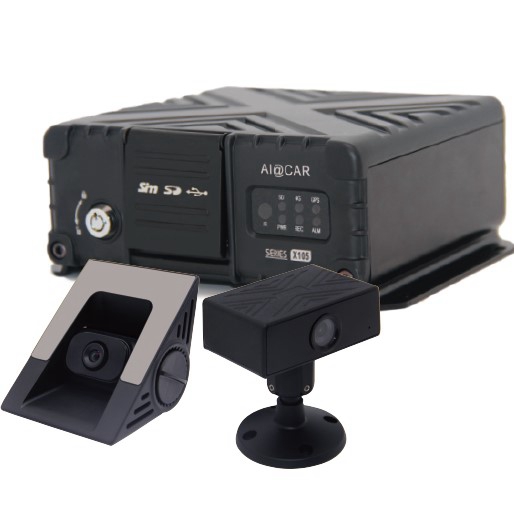 DMS Camera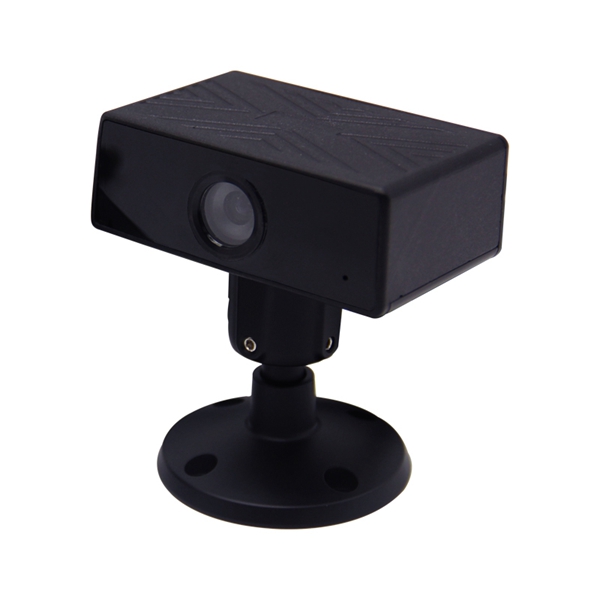 ADAS camera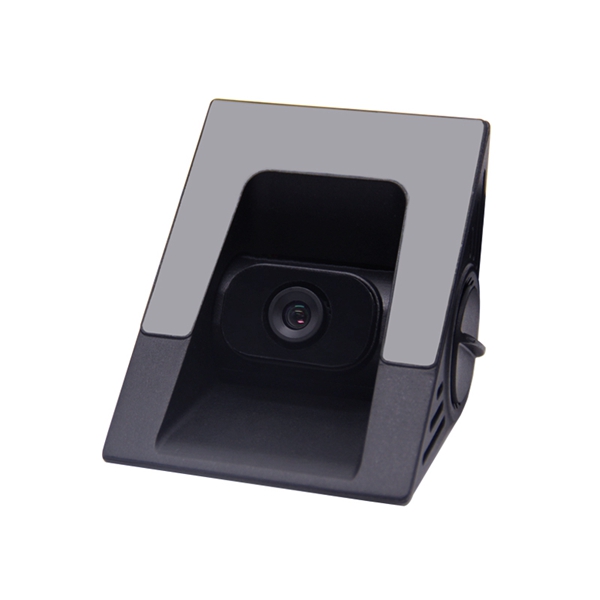 Product Overview
1.1 Product number:ES-X105
1.2.Product Name:ADAS+Driver Status Monitor Alert Host
1.3.Product Type:ADAS
1.4.Product Applications:When the vehicle is in motion, there is a potential collision, lane departure, or abnormal facial condition of the driver. The terminal equipment will provide sound early warning, local high-definition video recording, and vehicle management through the 4G mobile network in the background.
1.5Working Principle:Through artificial vision technology, the forward camera can identify vehicles, pedestrians and lanes in front of the vehicle, combine the speed of the vehicle, measure the relative collision time (TTC), provide anti-collision warning and lane departure warning; the face of the driver's camera can identify abnormal face, Once fatigue or abnormal posture is detected, the system will prompt the owner through voice and pay attention to driving safety.
Items

Parameter

ES-X505S

Host

OS

Android7.1

Chips

Qualcomm

Core

8 core ARM Cortex A53

CPU

2.0G

GPU

Qualcomm® Adreno™ 506 GPU

RAM

2G

ROM

16G

Storage

1*SD,Max 512GB

Extra Battery

Optional (Support extra UPS battery)

AI functions

Driver Face Recognition

Optional(need face camera to work with)

ADAS

Optional(need ADAS camera to work with), Support calibrate the lane line automatically.

Driving Behavior Analysis

Optional(need face camera to work with)

Interface

USB

USB3.0*1,support extra backup device

I/O

4channels input/2 channels output

CAN

3* CAN

Output Power

12V(+/-0.2V),MAX:3A

RS232 Serial Port

1*RS232

RS485 Serial Port

1*RS485

Network Port

1*, Support connect the 3rd side external device

Video Input

4 channels AHD 720P

Video Output

HDMI output

Video Compression

Compatible H.265/ H.264

Alarm

Voice Alarm

Support ( Customized voice alarm message is optional )

Led Light

Support

Extra Blue-tooth Devices

Support extra BT device alarm

Remote Call Alarm

Support

Alarm Bell/Siren

Support

Intercom

VOIP

Support(need face camera)

Storage

Internal Storage

Standard ROM 16GB to store event's photo and video evidence

External Storage

512GB Max, support 4channels AHD Camera

Wireless communication

4G

Support dual 4G signal(4G full Netcom communication),Qualcomm® Snapdragon™ X9 LTE Modem

WIFI

802.11ac

Bluetooth

Bluetooth 4.1

GPS

Beidou/GPS

Internal Beidou/GPS module

Software update

This host supports upgrade via USB2.0 interface/SD card and platform remotely.

Working environment

Power

5W

Working Voltage

DC8~36V

Working Tem/Hum

-30℃~75℃/20~90%RH

Shape

Dimension

138 x 170 x 66mm

Weight

1kg
Model: DSM/Face Camera ES-X505S-F CAM
Type

Item

Parameter

Camera

Resolution

1280(H) x 960(V)

IR

3M

Illuminance

0.01Lux@(F1.2,AGC ON)

Lens

4MM HD Lens

Alarm

Led Light Alarm

Different Light Alarm for ADAS & DSM events

Voice Alarm

Support ( Customized voice alarm message is optional )

Remote Call Alarm

To establish phone call alarm between fleet manager and driver via mobile phone APP

VOIP Intercom

Monitoring center can have voice intercom with driver via iCTMS platform

Installation Method

Screw / Double-sided tape
Model:ADAS Camera ES-X505S-A CAM
Type

Item

Parameter

Camera

Resolution

1280(H) x 960(V)

WDR

Up to 115dB

Lens

6MM HD Lens

Illuminance

0.01Lux@(F1.2,AGC ON)

Installation Method

Stick on windshield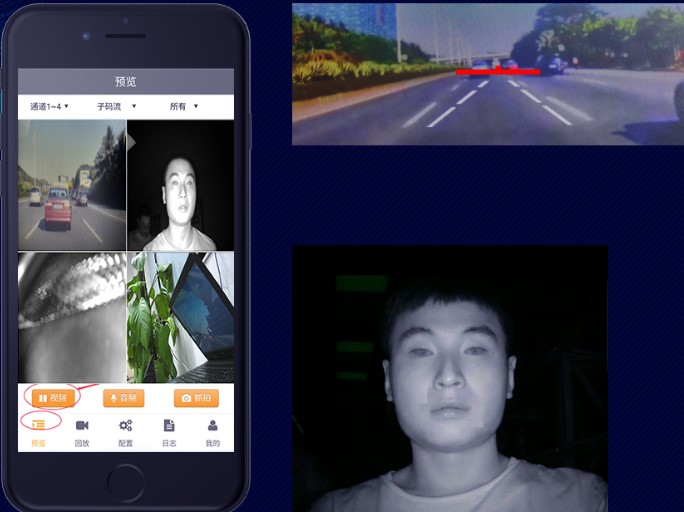 Playback Mobile DVR 1080P HD Image quality
How to playback records:
1. Take out HDD/SD card, connect to PC, then playback or backup records with our MDVRplayer.
2. Backup records to U-Disk from USB port. Then playback or backup on PC.
3. Download records from CMSV6 platform directly.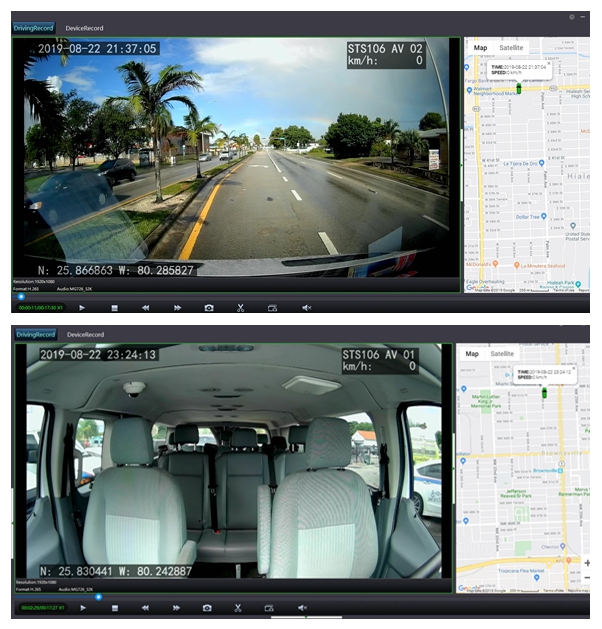 CMS fleet management platform online monitoring
Mobile DVR work with professional fleet managment platform CMSV6, support PC Client software, Webpage client, mobile Android and IOS APP. It is very convenient to manage fleets, remote view live video and track position of all vehicles. Center people also can call driver and communicate with drivers by PTT speaker.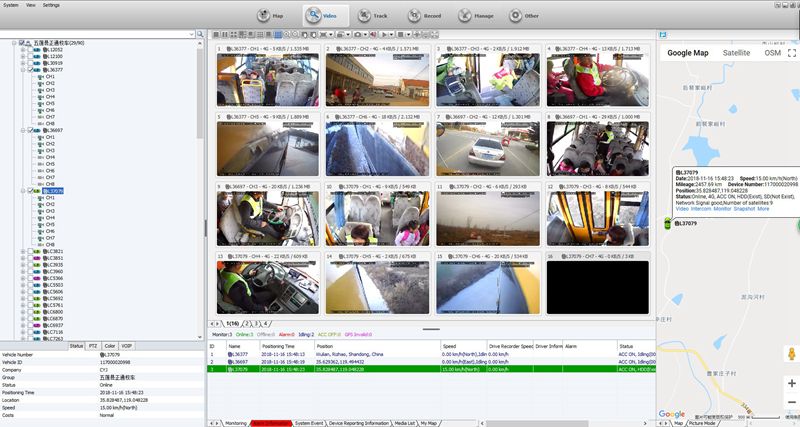 Delivery time:
sample order: 2-5 working days
10-100 kits: 7-10 working days
100-1000 kits: 15-20 working days
What is Warranty time and repairing service?

A: Warranty: 1 year
Life time maintenance and repairing service
We will continue to provide technical support and repairing service after warranty period.

Please don't hesitate to send us inquiry.



Contact: Nick Huang


Email: [email protected]


Skype: nicky_hdj




Whatsapp/Wechat/Mobile: +8613265680731