1080P AHD Electronic rearview mirror Camera system
Why do you need Electronic Mirror System?
A. Blind Spot for Commercial Vehicles
The so-called blind spot of the car refers to the part of the area where the driver is in the
normal driving seat and his sight is blocked by the car body and cannot be directly
observed.
Due to the height and length of the vehicle body, there are many blind spots in the field of
vision. Which can cause a great threat to our lives.
The rearview mirror can only see the both sides of the vehicle, and can not completely
collect all the information around the body. Especially when you're driving from the
auxiliary road to the main road, can not observe other vehicles via the left rearview
mirror. If you speed up to the most inside lane, it is easy to collision with high-speed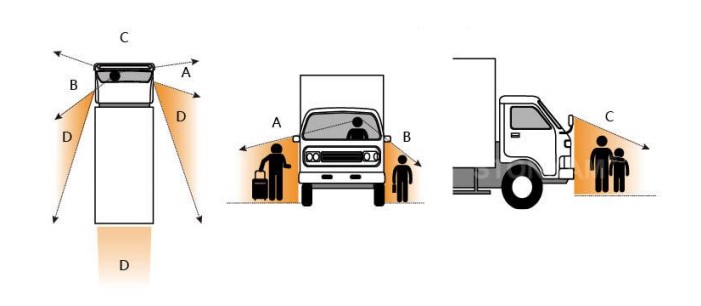 B. The Danger Of Blind Spot
According to statistics, the accidents caused by neglecting the blind spot are more often to
see, compared to accidents in normal driving.
The existence of the blind zone will directly affect the driver's judgment of the road
conditions, and thus there will be operational errors.On top of that, about 500,000 traffic
accidents occur every year due to it. which rises red flags for us to attach great
importance to reducing the existence of blind spots.
Increase safety and reduce fuel consumption on your bus or coach with the electronic
camera system. It is our latest innovation in mirror replacement for trucks and buses.It
increases safety by covering a larger field of vision than mirror. With a better view, you
can drive in comfort and maneuver easily in all traffic situations. This increases safety for
the driver, passengers and other road users.
Thanks to the system's compact design, the positioning on the body and the enhanced
view, it is easier to avoid damage and improve fleet utilization. The compact, lightweight
and aerodynamic design also provides fuel savings. All of this contributes to a substantial
reduction in the total cost of ownership.
Why choose our product?
The main significance lies in:
 CDS auto dimming function
 BSD (Blind spot detection) Optional.
Our New Electronic Mirror Monitor System. It is the system that replace the side view
The mirror system helps a lot in various driving situations, such as , eliminating blind spots
and turning at narrow road, reverse parking.
It allows the driver to have an optimized view of their environment and to better
evaluate the distance between their vehicle and the other road users,
provides extended visibility for relaxed driving.
The electronic rearview mirror system consists of dual lens camera mounted on the side
of the car and a display screen mounted on pillar A.
What are the advantages of electronic mirror system?
It makes mirror adjustment a thing of the past and offers a comfortable working
environment for drivers. Thanks to the optimum positioning of the monitors, every driver,
whether large or small, always has a good view of the HD camera images. Since the
monitors are installed in the direct field of vision, uncomfortable rotations of the body and
head are no longer necessary.
It always provides a sharp and detailed image, even when faced with low sun, rain, snow
and dust. The cameras adjust effortlessly between light and dark conditions in tunnels
using IRLED (Automatic Brightness Control) and also offer an optimum view at night. it
ensures that drivers can do their job safely and confidently.
With it, you can achieve superior automotive quality in your fleet. This HD camera monitor
system has been designed to perform in all conditions.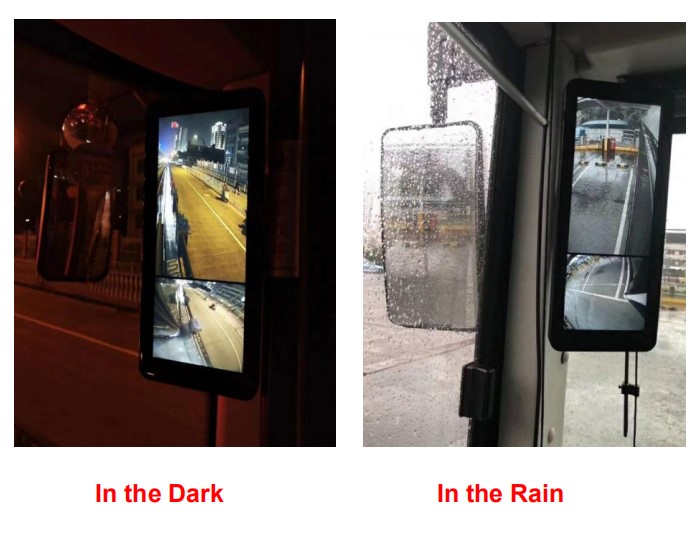 What Components Make Up the Mirror System?
Mirror system consists of two camera units, a cable harness and two
12.3-inch monitors.
Features:
1. 12.3" 1920*720 HD IPS Screen (Vehicle level original screen)
2. With unique image processing technology, no more than 4s to see the image when powered on;
The time delay of AHD image doesn't exceed 100ms and CVBS doesn't exceed 30ms.
3. The remote control adjusts the OSD menu, and the image can be flipped up and down,
left and right, which is convenient for camera installation and debugging.
4. Support 2 Channels 1080P/720P/CVBS signal input, PAL/NTSC system automatic identification.
5. Support CDS auto dimming function
6. Support SD Card recording function, maximum 256G.
Specifications:
| | |
| --- | --- |
| Screen size | 12.3 inch(8 : 3)IPS |
| Resolution | 1920X(RGB)X 720 Pixel |
| Brightness | 850cd/m2 |
| Contrast | 1000:1 |
| Viewing angle | U/D/L/R 85/85/85/85 |
| CDS Auto Dimming | CDS auto dimming function, automatic back-lighting for screen, automatic adjust to the brightness of environment |
| TF-Card recording | Max 256G |
| Power supply | DC 10~32V |
| Consumption | MAX 15W |
| Operation Temperature | -30~+80℃ |
| Dimension | 335mm*145mm*38mm |
Electronic rearview mirror camera system Installation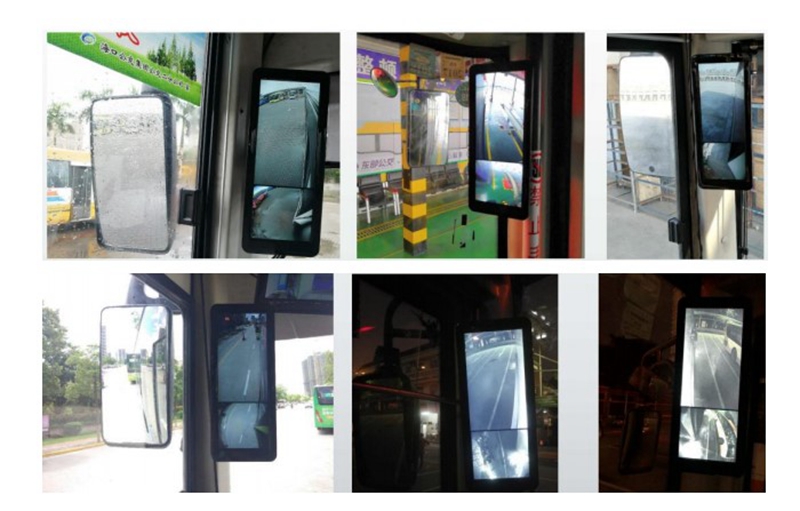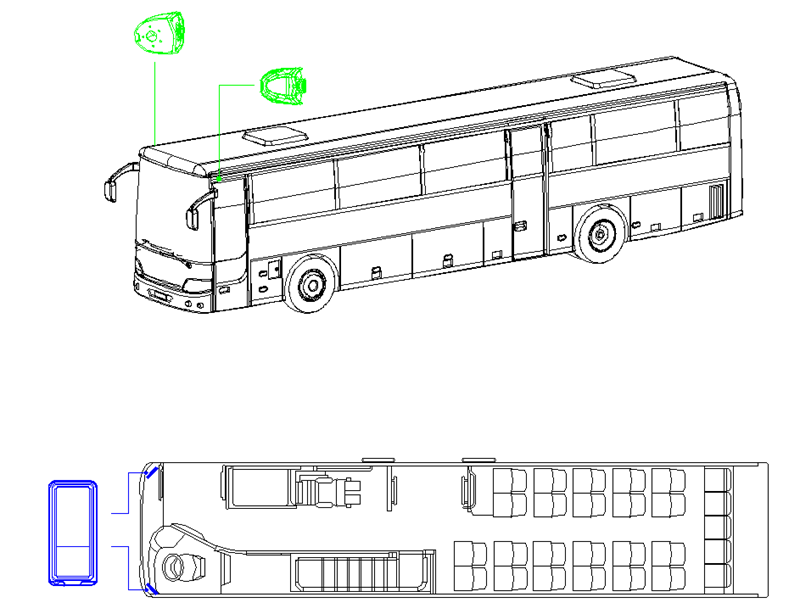 Delivery time:

sample order: 2-5 working days

10-100 kits: 7-10 working days

100-1000 kits: 15-20 working days




Warranty: 1 year

Lifetime maintenance and repair


Please don't hesitate to send us inquiry.



Contact: Nick Huang


Email: [email protected]


Skype: nicky_hdj


Whatsapp/Wechat/mobile: +8613265680731