4 channel MDVR with APC Automatic Passenger Counting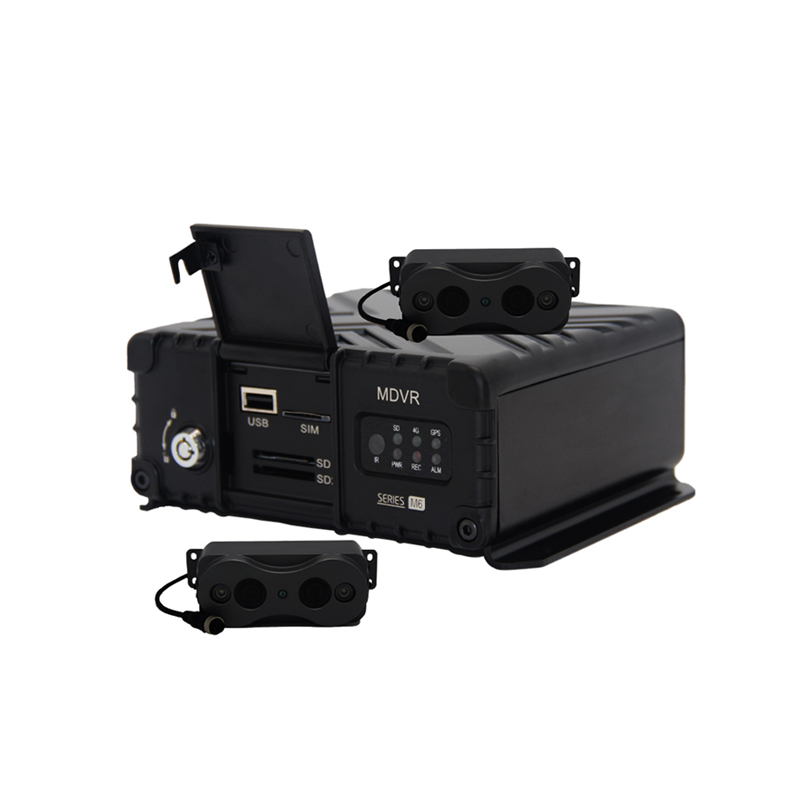 System Introduction
1. Live video monitoring of passenger counting
Establish an automatic collection of bus passenger flow monitoring and analysis system to achieve accurate monitoring and data statistics of bus passenger flow, provide bus operators with smart dispatch operations, formulate reasonable dispatching capacity, and formulate traffic operation plans, provide scientific decision and theory for vehicle's operation plan.
2. Data support reference
Combining the analysis and application of traffic network and line data, it provides bus groups with reference data for the layout, adjustment and optimization of bus lines, as well as bus station design and other related planning and design work, supporting line network centers and related traffic road planning departments to carry out better.
3. Security operation management
Through the storage of the real-time video and location and remote real-time preview, make surveillance of blind areas based on the passengers up and down the vehicle, the review of passenger flow data can be reported, and saved as evidence for the follow-up inquiry.
4. System design
Through the intelligent scheduling of precise passenger flow and the scientific planning with design of line opening and adjustment, the bus groupis promoted to formulate a long-term development plan for public transport companies, so that the work of bus companies and public transport management departments becomes more targeted,meanwhile reduces urban traffic jam,operating vehicle quantity, environment pollution, improve of people smart travel services, enhance social and economic benefits.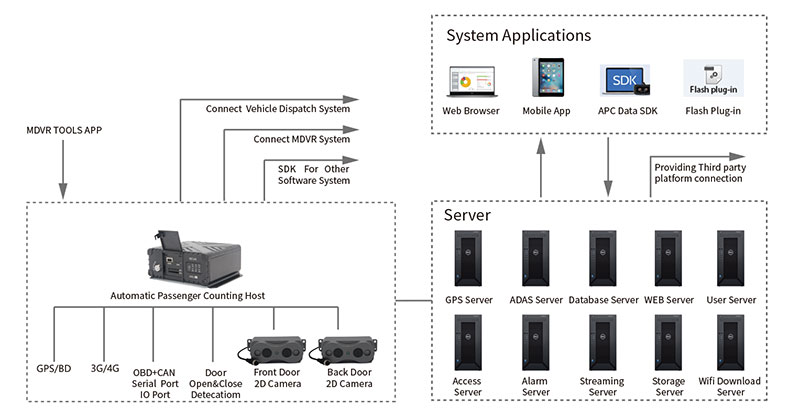 Automatic Passenger Counting installation on bus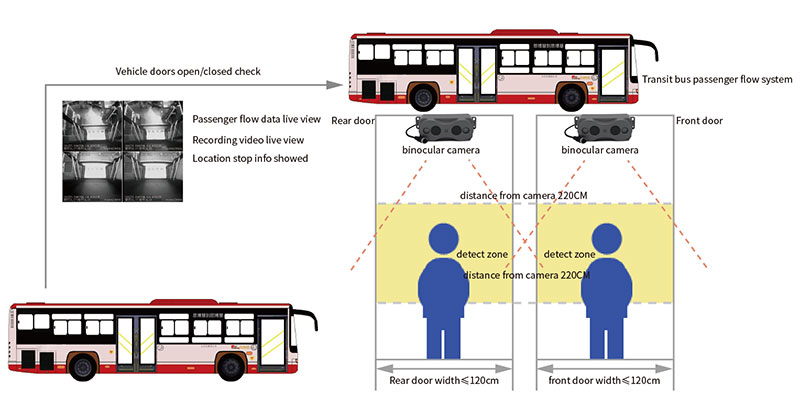 1080P Mobile DVR video Playback image quality

How to playback records:
1. Take out HDD/SD card, connect to PC, then playback or backup records with our MDVRplayer.
2. Backup records to U-Disk from USB port. Then playback or backup on PC.
3. Download records from CMSV6 platform directly.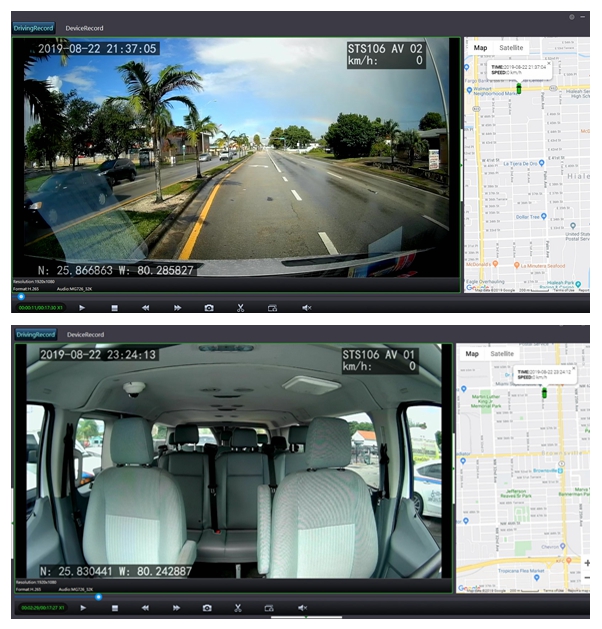 Software and APP online management
CMS fleet management platform online monitoring
Mobile DVR work with professional fleet managment platform CMSV6, support PC Client software, Webpage client, mobile Android and IOS APP. It is very convenient to manage fleets, remote view live video and track position of all vehicles. Center people also can call driver and communicate with drivers by PTT speaker.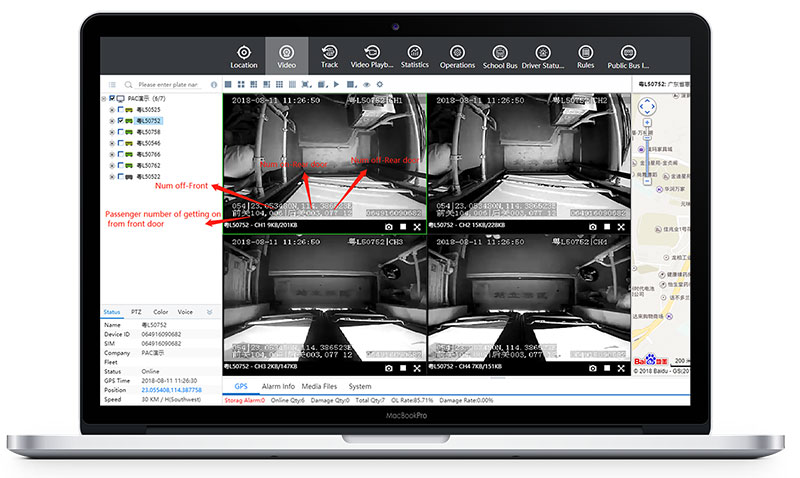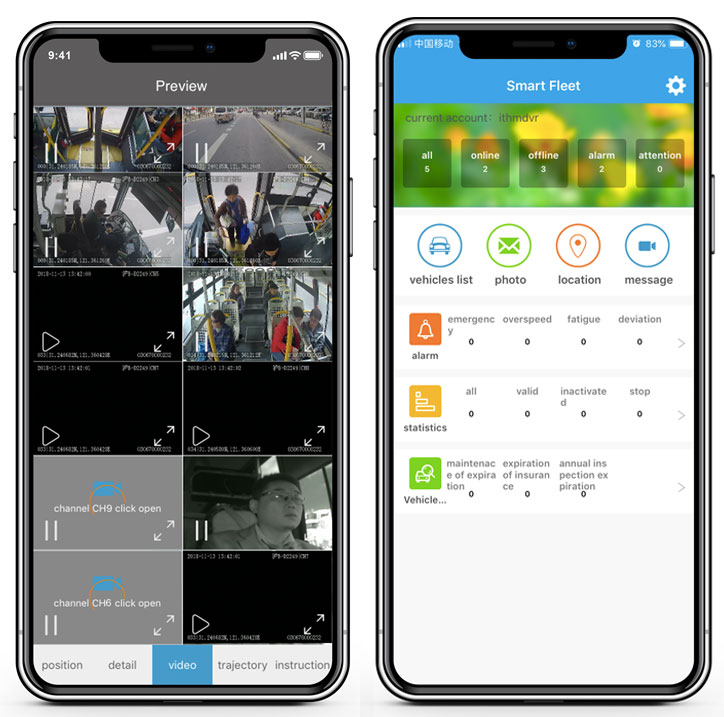 Delivery time:

sample order: 2-5 working days

10-100 kits: 7-10 working days

100-1000 kits: 15-20 working days




What is Warranty time and repairing service?

A: Warranty: 1 year
Life time maintenance and repairing service
We will continue to provide technical support and repairing service after warranty period.




Please don't hesitate to send us inquiry.



Contact: Nick Huang


Email: [email protected]


Skype: nicky_hdj




Whatsapp/Wechat: +8613265680731
Mobile: +8618998078488