How To Learn About 4 Channel Mobile Dvr In Only 10 Days
Eastyle 4 Channel Mobile DVR is the first intercom positioning system developed and produced by Eastyle Electronics in China.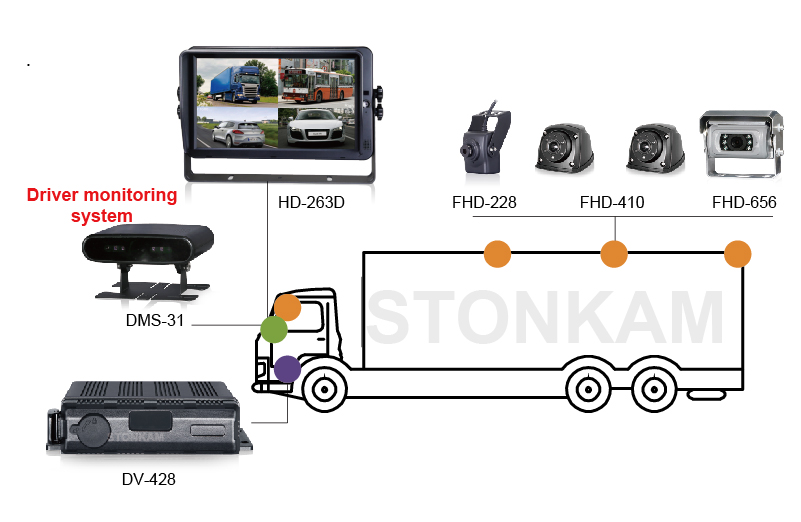 Eastyle 4 Channel Mobile DVR is a national wireless intercom based on public network CDMA or GPRS. It is not limited by distance. It is equipped with a Camera and has the function of driving record.And with GPS positioning function, you can see the location of vehicles and other information in real time.

Eastyle 4 Channel Mobile DVR enables simultaneous multi-person intercom.
Clear sound quality, fast voice transmission, no delay, instant communication, one hundred callers, national intercom, economical and practical, no voice costs.It can be installed on vehicles, ships and other vehicles, and is directly powered by the power supply on the vehicle < ship >.
Eastyle 4 Channel Mobile DVR installation of the equipment is simple, all antennas are integrated in the equipment, easy to operate.
It is mainly used for liaison and command and dispatch among group members to improve communication efficiency and rapid response ability to deal with emergencies.
Large user capacity, can be arbitrarily grouped communication, convenient and fast, easy to achieve nationwide information exchange.There is no radiation and no harm to the human body.

Eastyle channel Mobile DVR is applicable to security, urban management, hotel staff, traffic police, donkey friends, buses, passenger vehicles, taxis, logistics, dangerous goods transport vehicles, automobile clubs, business vehicles, special industry vehicles and rivers and lakes ships, company staff and other units or individuals who need intercom equipment.